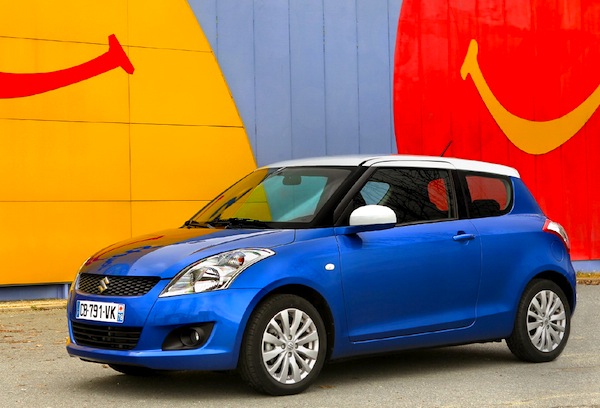 Suzuki Swift
* See the Top 75 best-selling models & Top 35 All-brands by clicking on the title! Thanks Bill *
For the 4th time in a row, new car sales in Greece reassuringly gain ground year-on-year, up 6% in February to 4,356 registrations which means the year-to-date total stands at 10,742 units, up 11% on 2013. Toyota (12.4% share) leads Volkswagen, Opel and Hyundai in the brands ranking while the Toyota Yaris tops the models sales charts above the Opel Corsa and Hyundai i20. In fact, this month Greek consumers confirm their addiction to superminis as the Top 6 best-sellers all belong to this segment. The Suzuki Swift is up 8 spots on January to land at an excellent 6th place thanks to 121 sales and 2.8% share, the Skoda Octavia remains solid at #8 vs. #30 over the Full Year 2013, the VW Up is up 21 spots to #16 and the Volvo V40 up 5 to #18.
Previous month: Greece January 2014: Citroen C4 up to #4 in market up 15%
One year ago: Greece February 2013: Nissan Micra at best in almost 2 years
Full February 2014 Top 75 models and Top 35 All-brands Ranking Tables below.