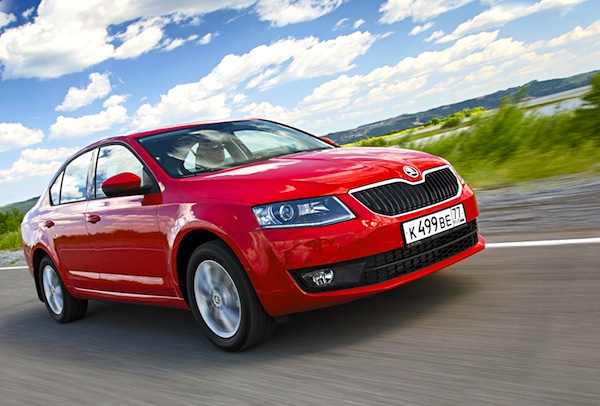 Skoda Octavia
* See the Top 30 best-selling models and brands by clicking on the title! *
New car sales in Finland are down 5% year-on-year in July to 7,902 registrations, bringing the year-to-date total to 66,528 units, still up 4% on 2013. In the brands ranking, Volkswagen lodges another outstanding month at 14.8% share vs. 12.7% year-to-date, cementing its advantage over Toyota, weak again at 10.2% in July vs. 11.5% so far in 2014. Below Skoda at 9%, Ford is strong again in 4th place and 8.3% above Volvo, Nissan and Kia. Opel shines at #9 as do Dacia at #15 (40% above its year-to-date level) and Porsche at #23.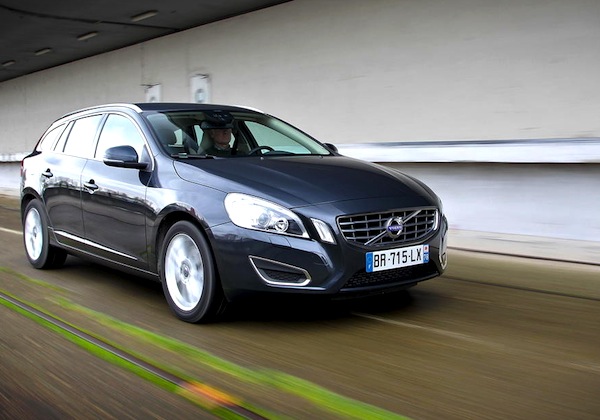 Volvo V60
After two months dominated by the VW Golf, the Skoda Octavia reclaims the pole position it holds year-to-date in spite of sales down 7% on July 2013 to 453 units and 5.7% share, adding up to 3,910 and 5.9% (+64%) so far in 2014. The VW Golf is knocked down to 2nd place at 400 sales and 5.1% (+24%) and 3,819 and 5.7% year-to-date (+27%). The Nissan Qashqai is back up one spot to #3, the Toyota Yaris back up 6 to #5, the VW Polo is up 118% year-on-year to #7, the Volvo V60 up 90% to #10, the Opel Insignia up 8 ranks on June to #14 and the Opel Mokka up 8 to #21.
Previous month: Finland June 2014: VW Golf teases Skoda Octavia year-to-date
One year ago: Finland July 2013: Skoda Octavia confirms pole position
Full July 2014 Top 30 models and brands Ranking Tables below.