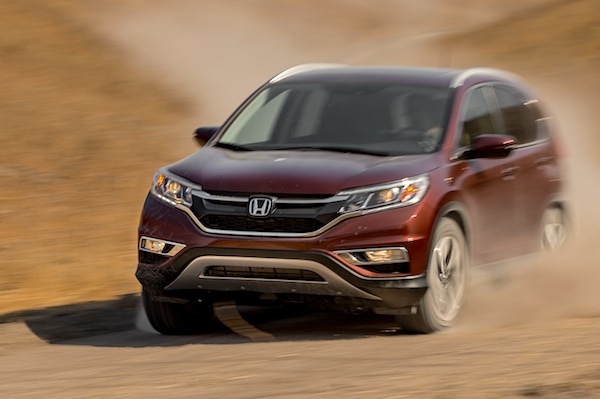 First incursion of the Honda CR-V on the Canadian podium.
* See the Top 34 best-selling brands and Top 250 models by clicking on the title *
It's (nearly) official: never before had Canadian consumers purchased as many light vehicles as in 2014: November sales are the highest in the history of Canada, up 4% year-on-year to 138,886 deliveries, bringing the 11 month-result to a record breaking 1.720.429 units. By the time this week comes to an end, 2014 Canadian sales will have passed the all-time record of 1.745 million sales established in 2013. The Fiat Chrysler Group is in the lead again with 15.1% share above Ford at 14.4%, however Ford keeps the YTD pole position for now with a slim 807 unit-advantage. General Motors settles for third in both rankings while Toyota Motor remains #4 above Honda and Hyundai-Kia. Nissan Motor is up 21% and Daimler AG up 26%. Brand-wise, Ford (+2%) and Toyota (-4%) lead but under perform while Chevrolet (+9%), Nissan (+22%), Ram (+21%), Jeep (+44%), Audi (+30%), Acura (+23%) and Chrysler (+41%) impress.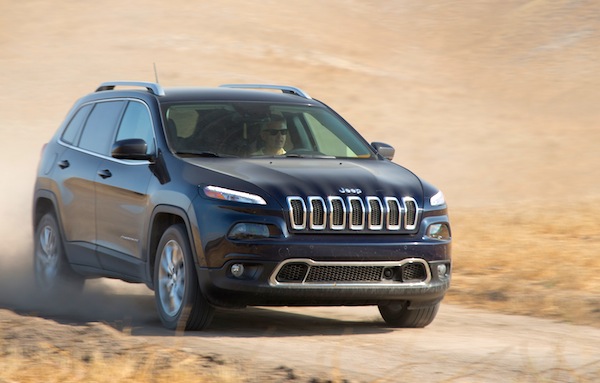 Jeep is the fastest growing brand in the Top 25 at +44% in November
In the models ranking, the Top 3 best-sellers frankly outperform the market: the Ford F-Series is up 18% YOY to 9,278 sales despite the transition to the 2015 F-150, the Ram Pickup is up 19% to 6,859 units and the Honda CR-V is up 11 spots on October and a whopping 56% YOY to land at a best-ever third place thanks to 4,461 sales. Further down, notice the Chevrolet Silverado up 30% at #9, the Nissan Rogue up a round 100% to #15, the Jeep Cherokee up 65% to #16, Honda Fit up 138% to #18, Jeep Wrangler up 59% to #19, VW Golf up 87% to #26, Chrysler 200 up 127% to #30 and the Nissan Micra up 5 ranks on October to #36. Among recent new launches, the Audi Q3 is up 13 spots to #86, the Mercedes GLA up 5 to #112 and the Ford Transit up 57 to #127. Finally, just as the Dodge Dart beats its U.S. ranking record, it sinks 83% YOY to a paltry #118 in Canada with just 231 sales.
Previous month: Canada October 2014: Chrysler and Jeep shine… again
One year ago: Canada November 2013: New generation pushes Mazda3 up to #5
Full November 2014 Top 250 models, Top 15 groups & Top 34 brands Ranking Tables below.