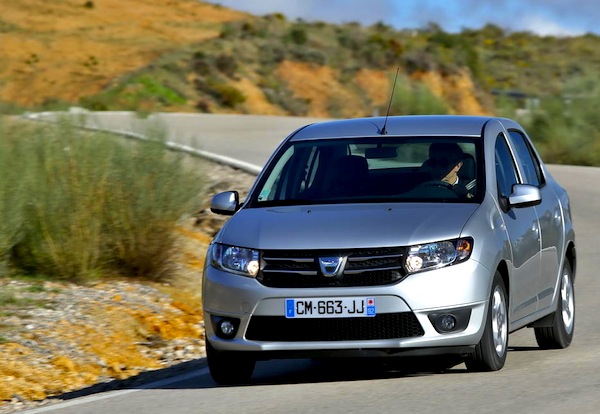 Dacia Logan
* See the Top 10 best-selling models and brands by clicking on the title! *
The Algerian new car market continues its free fall, and although no total figures are communicated, it's safe to assume a drop of at least 40% year-on-year over the first half of 2014… Volkswagen brilliantly takes the lead of the brands ranking in June thanks to 3,864 sales, up a spectacular 53% on June and overtaking traditional leaders Peugeot (-38%), Renault (-54%), with Dacia up a splendid 36% to 4th place and Hyundai down 18% at #5. Notice also Skoda now a regular in the Top 10 at #8. Year-to-date, Renault is in charge but down 46% ahead of Peugeot (-59%!), Hyundai (-4%) and Dacia (-26%).
The Hyundai Accent is #1 in Algeria so far in 2014.
Model-wise, the Dacia Logan (leader over the Full Year 2013) edges past the VW Polo (leader last April) for just one sale to become the best-seller in June at 2,127 vs. 2,126 for the German supermini, while the Hyundai Accent is back up to #3 and takes the year-to-date lead at 12,142 sales (+77%!). The Kia Picanto shines at #4 and the Peugeot 208 and 301 seem to both be climbing back the ladder somehow at #5 and #6. They are down -54% and -70% year-to-date however, some pretty disgusting results for the French manufacturer.
Previous post: Algeria April 2014: VW Polo takes the lead, Seat Leon in Top 10
One year ago: Algeria June 2013: Renault Symbol leads, Peugeot 301 #1 year-to-date
Full June 2014 Top 10 models and brands Ranking Tables below.