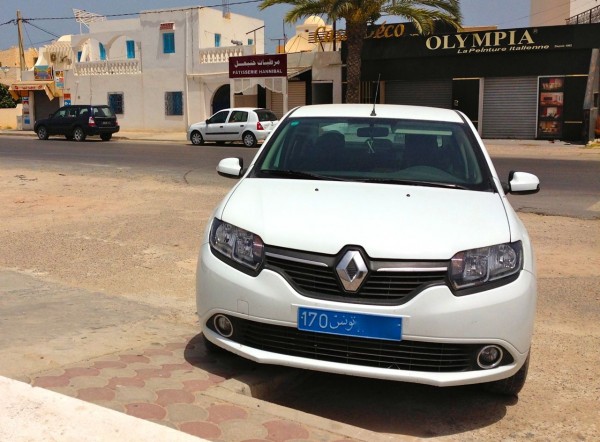 Renault Symbol (Tunisian model pictured)
* See the Top 10 best-selling models and brands by clicking on the title! *
The brands ranking seems to be stabilising somewhat in Algeria this month, with the Top 3 most popular manufacturers identical to their year-to-date order: Renault is king with 4,706 sales followed by Peugeot at 3,506 and Hyundai at 3,253. Notice also Kia up to 4th, Skoda stable at #9 and Suzuki back inside the Top 10. Model-wise, after its twin the Dacia Logan topped the sales charts last month, the Renault Symbol takes the lead for the first time so far in 2014 thanks to 1,773 units sold. The Hyundai Accent remains 2nd at 1,588 units and reclaims the year-to-date lead off the Logan with 17,267 sales vs. 16,556. The Kia Picanto is up two spots on August to #3, the Toyota Hilux back up 5 to #5, and we welcome the Hyundai i10 (#7) and Dacia Sandero (#9) for the first time inside the monthly Algerian Top 10.
Previous month: Algeria August 2014: Dacia Logan now #1 year-to-date
One year ago: Algeria October 2013: Dacia Logan back in charge
Full September 2014 Top 10 models and brands Ranking Tables below.