Australia: 1984-2014 Nameplates records now available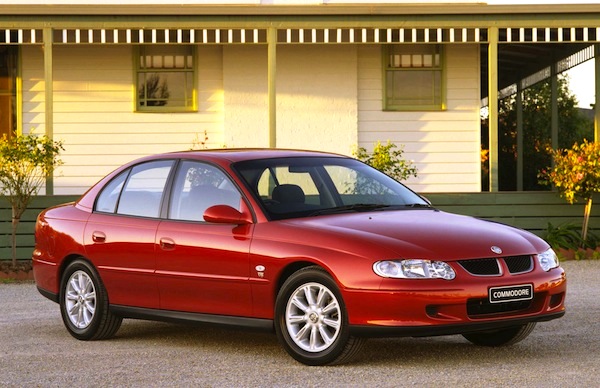 The Holden Commodore sold a record 94,642 units in Australia in 1998.
* See the Top 60 most successful nameplates in Australia by clicking on the title *
This ranking has now been updated with 2014 figures and official data spanning the past 30 years. In 2014, eight nameplates broke annual volume records vs. 11 in 2013 among the Top 60 most successful nameplates in the country since 1984. The Hyundai i30 beats its volume record at 31.505 and five models break all records (volume/share/ranking) this year: the Ford Ranger, Mazda CX-5, Toyota RAV4, Jeep Grand Cherokee and Hyundai i20. The VW Golf and Holden Colorado are the other record-breakers in 2014.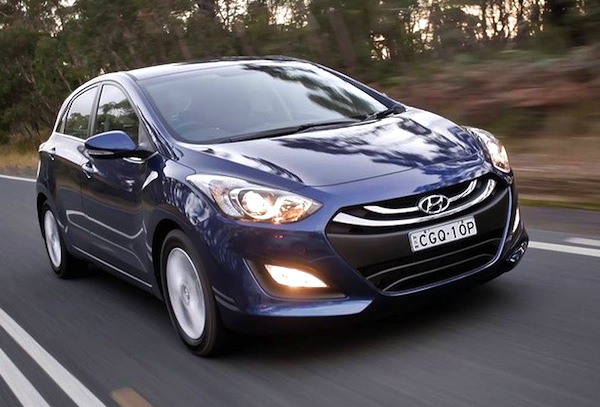 The Hyundai i30 broke its volume record in 2014.
The original post starts here: Now that year-end detailed models rankings for Australia are available without interruption since 1984, I can give you a summary of the most popular nameplates over the period. They are ranked by yearly volume record, with info on their record market share and position also included. No surprise on top: the Holden Commodore holds the nameplate all-time record with 94.642 units sold in 1998. It's fair to say that this record is in safe hands: with the fragmentation of the market, last year's leader has sold just under 44.000 units.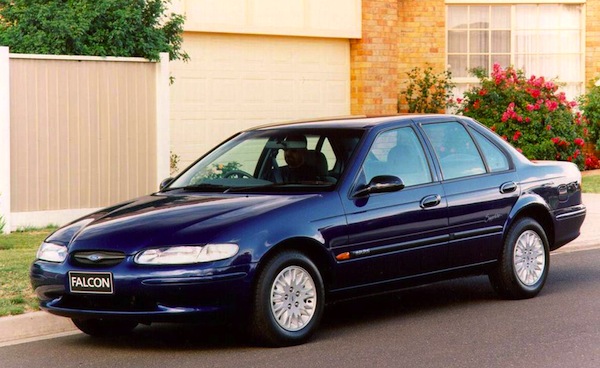 The Ford Falcon holds the Australian market share record in the past 30 years at 15.3%.
Note that the Commodore's market share record is a nowadays-impossible 12.8% reached in 1996, while the Ford Falcon, whose volume record was reached in 1995 (81.366), holds the market share record at 15.3% in 1987. The Toyota Corolla is the third most popular nameplate in Australia over the past 30 years with a record of 47.901 sales in 2008. The Mazda3 follows, ahead of the Hyundai Excel, Toyota Hilux and Camry.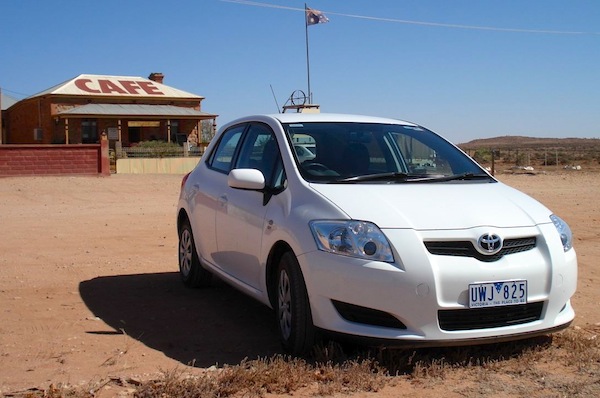 Toyota Corolla in Broken Hill, Australia – April 2008
The rest of the Top 10 is composed of the Mitsubishi Magna, Ford Laser and Holden Astra.  Note that the above models along with the Holden Cruze, Hyundai i30, Toyota Corona and Ford Telstar are the only 13 nameplates to ever rank within the Australian annual Top 5 over the past 30 years, demonstrating an extremely high loyalty towards reputed nameplates from the Australian consumer.
See the Top 60 most successful nameplates in Australia in 1984-2014 below.