World Full Year 2013: Toyota still #1, GM and VW catching up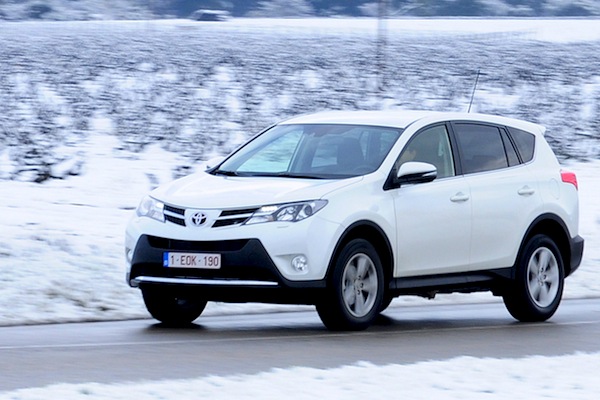 The new generation RAV4 helped Toyota keeps its worldwide crown in 2013.
* See the Full article by clicking on the title! *
This is the first of many Full Year 2013 Reports for world sales. We start small with the Top 3 automotive groups in the world, and as data becomes available over the course of the next weeks/months, I will update you with a more complete brands ranking as well as an exclusive models ranking. According to Bloomberg, Toyota Motor Corporation (including subsidiaries Hino Motors and Daihatsu) have seen its worldwide sales gain 2.4% year-on-year in 2013 to 9,98 million units, placing the group at #1 in the world ahead of General Motors (9.71 million units) and Volkswagen (9.7 million). Toyota predicts a 3.4% increase for its worldwide sales in 2014 to reach 10.32 million units. So once again a great result for the Japanese manufacturer, however its advance over the #2 has thawed significantly compared to last year: from 500,000 units to just 270,000. Volkswagen for its part is up a splendid 5% on 2012 - keeping in mind its worldwide figures include Scania and MAN, and is still on target to become #1 in the world by 2018...
Full article below.