Slovakia June 2013: Skoda Octavia III continues to progress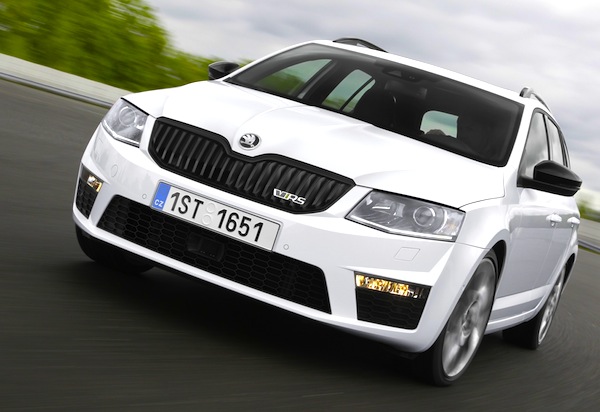 Skoda Octavia III
* See the Top 25 best-selling models by clicking on the title! Many thanks to Skoda 120 *
New car sales in Slovakia are down a limited 2% year-on-year to 5,872 registrations, bringing the year-to-date total to 32,044 units, down 7% on 2012. The third generation Skoda Octavia continues its progression and gains over one percentage point compared to May to 4.9% thanks to 286 sales. This would have earned it the pole position last month as the Skoda Fabia was down to 4.3%, but is up to 5.7% and 337 units in July, still a far cry from its 6.4% level year-to-date. It's only a matter of time until the Octavia III takes the leads of the models sales charts in Slovakia...
After a two month-absence, the Hyundai i30 is back on the Slovak podium with 205 sales and 3.5%, ahead of the Suzuki SX4 (+4) and the Opel Astra IV (+1). The Skoda Rapid marks a pause: it is down 3 spots on May to #6 at 2.8% share vs. 3.8% year-to-date. Notice also the Kia Rio up 7 ranks to #9, the Renault Fluence robust at #11 vs. #17 year-to-date and the Peugeot 301 improving to 1.2% share at #18.
Previous month: Slovakia May 2013: Skoda Octavia III up to 2nd place
One year ago: Slovakia June 2012: Hyundai i30 and Kia Cee'd stay robust
Full July 2013 Top 25 Ranking Table below.