Brazil November 2012: Hyundai HB20 #9, Chevrolet Onix #11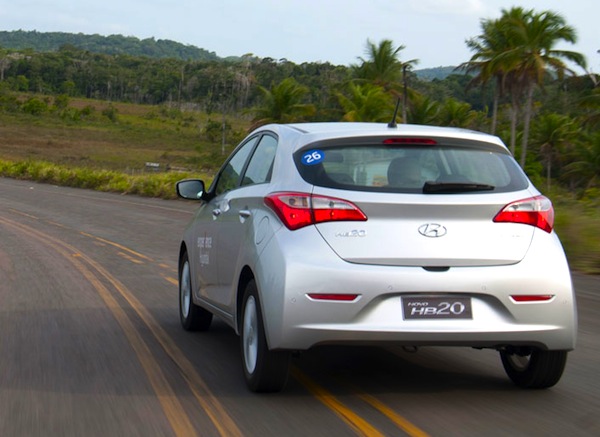 Hyundai HB20
* NOW UPDATED with the Top 150 best-selling models! Click on title to see *
The Brazilian new car market is taking a breather in November, down 3% year-on-year to 297,031 registrations, however the year-to-date total is still frankly in positive territory at 3,290,698 units, up 6% on 2011. Thanks to the facelifted model, the VW Gol improves to 8.6% share this month at 25,591 sales, adding up to 265,262 units and 8.1% year-to-date. The Fiat Uno continues to slide down to 6.3% share, now only 0.5% above the Fiat Palio stable at 5.8%. The Fiat Siena is up to 3.9% and misses the 4th spot for just 70 sales...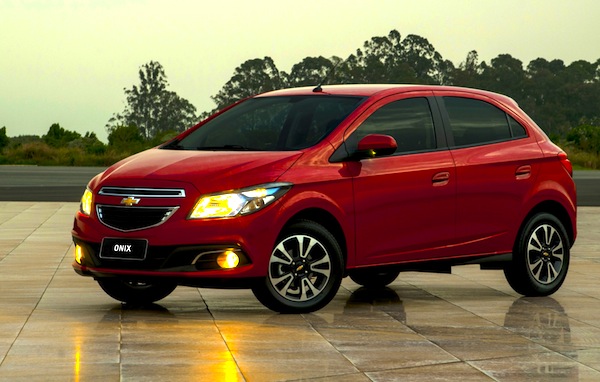 Chevrolet Onix
Now that we've cleared the very top of the ranking, to the biggest event of the month in Brazil and potentially the world: improving on its #10 spot at mid-month, the locally produced Hyundai HB20 is up a brilliant 19 ranks on October to break into the monthly Top 10 for the first time for a Hyundai in Brazil at #9 with 8,077 sales and 2.7%. The HB20 single-handedly pushes Hyundai up to #6 carmaker in the country at 14,111 units and 4.7% vs. #9 and 2.8% year-to-date...
JAC J2
The other big Brazilian event in November is the Chevrolet Onix already knocking at the Top 10's door, up a huge 101 spots on October to land at #11 with 7,409 sales and 2.5% for its first full month in market. Expect the Onix to break into the Brazilian monthly Top 10 as early as next month. Further down the ranking, notice the Chevrolet Cruze HB up 7 spots to #40, the Toyota Etios HB also up 7 to #49, the Etios Sedan up 9 to #68, the new gen VW Fusca (aka Beetle) up 36 to #90, the Chevrolet Trailblazer landing at #146 and the JAC J2 selling its first 20 units.
Previous post: Brazil mid-November 2012: Hyundai HB20 in Top 10 already!
Previous month: Brazil October 2012: Ford Ecosport up, Hyundai HB20 lands
One year ago: Brazil November 2011: VW Gol close to 17th consecutive #1 year
Full November 2012 Top 150 Ranking Table below.