Romania October 2012: Ford Fiesta up to #2, Dacia Dokker lands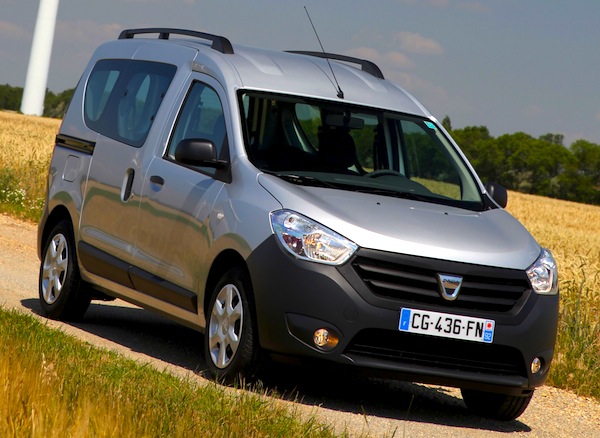 Dacia Dokker
* See the Top 50 best-selling models by clicking on the title! *
7th consecutive month of year-on-year decline for new car sales in Romania, however at -13% and 6,782 registrations it is the smallest drop since last May. The year-to-date total now stands at 55,910 units, down 12% on 2011. Boosted by the previous gen in run-out mode and potential pre-sales of the new generation, the Dacia Logan is up to 18.5% share thanks to 1,254 sales, that's its highest share since last June and its 98th consecutive month at #1 in the country. Exceptional performance of the Ford Fiesta, up 4 spots on last month to #2 with 499 sales and 7.4%. It is now #4 year-to-date at 3% vs. #15 in 2011...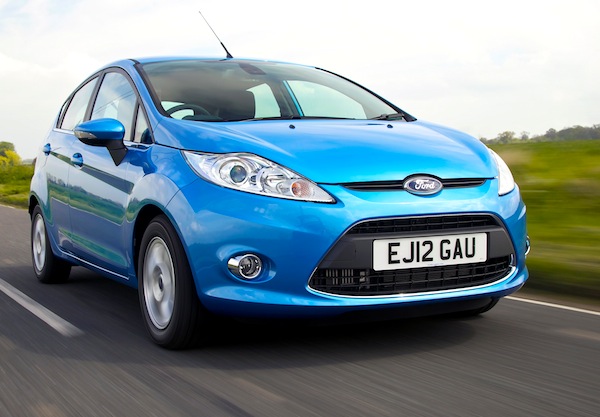 Ford Fiesta
The Dacia Duster rounds up the podium like in the 2012 year-to-date ranking with 358 units and 5.3% and is followed by the Skoda Octavia at 4.9%, the Ford Focus at 2.6%, Renault Symbol at 2.5% and VW Golf at 2.4%. Formidable month for the Hyundai i20, up 5 ranks to #8 and 2.1% vs. #19 year-to-date, while the Toyota Yaris stays solid at #12. The Dacia Lodgy is down 4 spots to #24 and this month we welcome a new Dacia model in the ranking: the Dokker, landing directly at #29 with 49 sales and 0.7% share.
Previous month: Romania September 2012: VW Up! and Dacia Lodgy in Top 20
One year ago: Romania October 2011: Dacia Logan strong, Toyota Yaris up to #5
Full October 2012 Top 50 Ranking Table below.