Philippines October 2012: Toyota could monopolise podium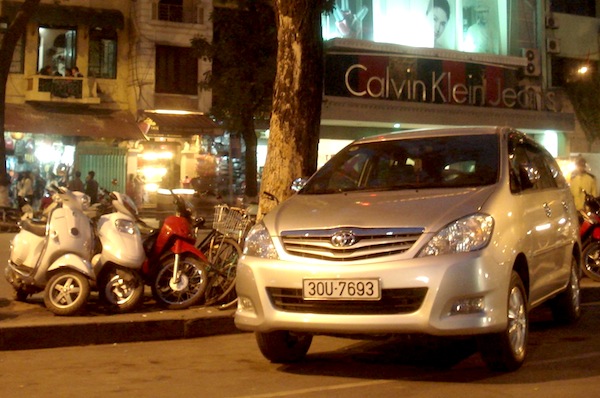 Toyota Innova (here pictured in Vietnam)
* See the Top 3 best-selling models and Top 5 brands by clicking on the title! Thanks to Myk *
Still very limited information for the Philippines so far, this article will be updated as and when new information comes in. New car sales in the country are up a robust 10% in October to 16,743 registrations, bringing the year-to-date total to 145,481 units, up 7% on 2011. Only Toyota has communicated sales by model so far and coincidentally, based on its competitors' market shares from last month it could well be monopolising the Filipino podium in October...
Unsurprisingly the Toyota Vios ranks #1 with 1,659 sales and a strong 9.9% share while the Innova is at 1,521 units and 9.1% and the Fortuner at 1,359 and 8.1% could follow. Only when Mitsubishi communicates full model splits for October will I be able to confirm this 100% Toyota podium. Year-to-date, Toyota is in the driving seat of course with 42% of the Filipino market, followed by Mitsubishi at 24%, Honda at 8%, Isuzu at 7% and Ford at 5%.
Previous month: Philippines September 2012: Mitsubishi Montero Sport shines
Previous year: Philippines Full Year 2011: Stable ranking in solid market
Full October 2012 Top 3 models and Top 5 brands Ranking Tables below.