New Caledonia October 2012: Ford Ranger reclaims YTD crown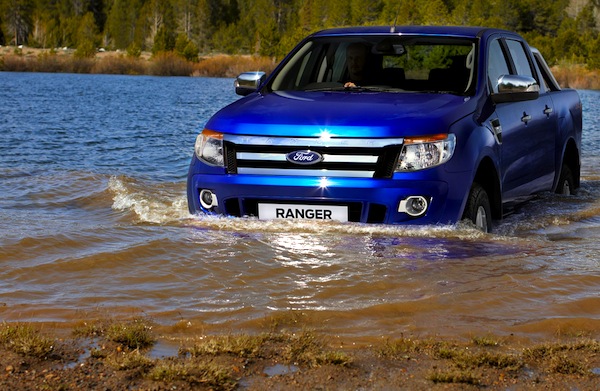 Ford Ranger
* Click on title to see the Top 100 best-selling models and Top 20 brands! Thanks Stéphane *
Thanks to Stéphane, this month I can share with you once again more detail on new car sales in New Caledonia, a French overseas territory located North-East of Australia. New car sales in New Caledonia are up an encouraging 8% year-on-year in October to 998 registrations, bringing the year-to-date total to 9,418 units, down 4% on 2011. Already #1 last month, the Ford Ranger confirms in October with 90 sales and 9% share to  snaps up the 2012 year-to-date crown away from the Dacia Duster at 461 units and 4.9% vs. 447 for the Duster which sold a very solid 61 units in October. It now looks like the Ranger will manage a 4th consecutive year atop the New Caledonian models ranking...
Peugeot 208
In October the Nissan Navara ranks third for the 2nd month in a row thanks to 46 units, the Peugeot 206+ up 7 spots to #4, the Kia Sorento up 15 to #7, the Great Wall Wingle up 9 to #11, the Peugeot 208 landing directly in 12th place with 20 sales for its first full month of sales in New Caledonia (while it has been #1 in metropolitan France for a few months now),  the Range Rover Evoque up to a brilliant 18th place vs. #58 year-to-date, the Citroen DS3 up to #30 vs. #47 YTD, the Dacia Lodgy already up to #32 for its 2nd month in the territory and the Chevrolet Colorado up to #36 vs. #48 YTD.
Previous month: New Caledonia September 2012: Ford Ranger catches on
One year ago: New Caledonia October 2011: Dacia Duster and Hyundai H1 strong
Full October 2012 Top 60, 10 months Top 100 brands and Top 20 models Ranking Tables below.