USA September 2012 Hybrid & Electric cars: Lexus ES shoots up
One in 4 Lexus ES sold in the US this month is a hybrid
* Now including Ford C-Max sales figures *
* See the Top 44 best-selling models by clicking on the title! *
After looking at overall September and 9 months 2012 US models ranking, let's get into sales of Hybrid and Electric cars as this segment is the fastest growing in the country: up 79% year-on-year in September to 40,943 registrations, which brings the year-to-date total to 352,672 units, up 74% on 2011 and now reaching 3.2% of the total market. In other words, if all Hybrid and Electric car sales were one model it would rank #2 behind only the Ford F-Series... Note Toyota/Lexus holds a huge 67% market share in this segment...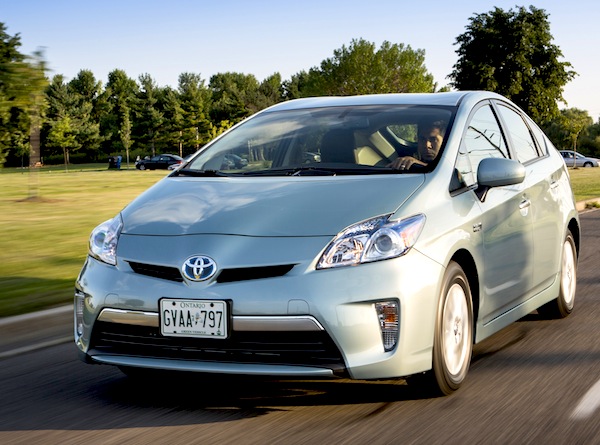 Toyota Prius Plug-in
The Top 4 best-sellers are unchanged vs. the 2012 year-to-date ranking: the Toyota Prius Hybrid leads the way by far with 13,914 sales, followed by the Toyota Camry hybrid up a huge 1517% year-on-year to 3,704 units, the Toyota Prius C at 3,366 sales and the Chevrolet Volt up 294% to 2,851 units. It's below that the ranking gets a little crazy. The Chevrolet Malibu Hybrid is up to #7 with 1,656 sales or a 15% Hybrid ratio (vs. 7% year-to-date), ahead of the Toyota Prius Plug-in up to 1,652 units.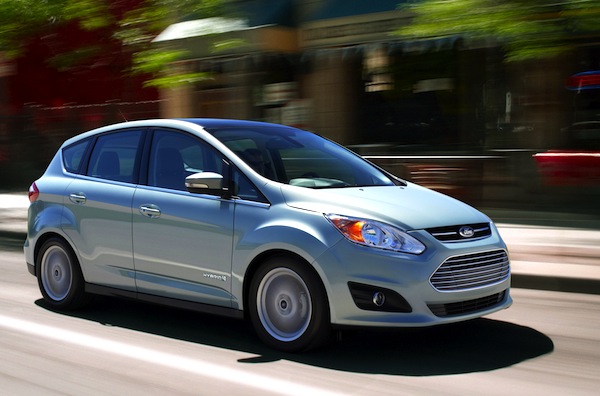 Ford C-Max
The Lexus ES300h delivers the performance of the month: it lodges 1,414 sales or 63% of its 2012 total, making it nearly one in 4 ES sold this month in the country (22% Hybrid ratio vs. 6% year-to-date!). The Lexus CT200h is down to #9 while the Nissan Leaf seems to have slowed down its decline at just -5% year-on-year and up 4 spots on its ytd ranking to #10.
A significant newcomer appears in the ranking this month: the Ford C-Max, used to ranking high in Europe but only launched now in the USA as a hybrid-only vehicle. It sells 969 units in September, landing directly at #11.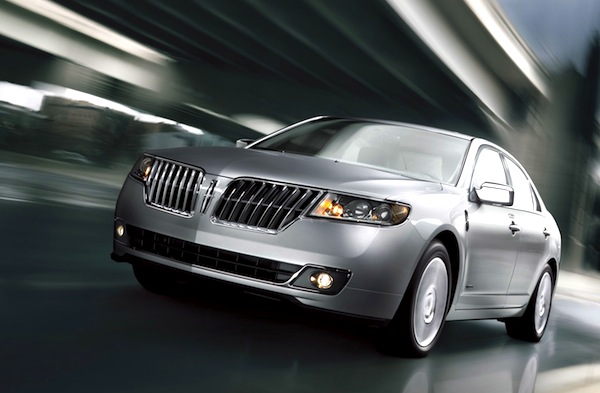 Nearly 1 in 3 Lincoln MKZ sold in the US this month is a hybrid
The Lincoln MKZ delivers the highest Hybrid ratio of all traditional models: 30% thanks to 781 units sold at #15, vs. 21% ytd. The Buick Regal eAssist follows at 25% and #17 while the Lexus GS450h is up 294% to #22 and the Porsche Panamera reaches an exceptional 14% Hybrid ratio. There are no less than 3 newcomers in the ranking this month: the Toyota RAV4 EV lands #26 with 61 sales, the Audi Q5 Hybrid is #31 at 25 units and the BMW 3 Series ActiveHybrid is #37 with 13 sales.
Previous post: USA 8 months 2012 Hybrid & Electric cars: Toyota sovereign
Overall September 2012 post: USA September 2012: Kia Optima at highest ever
Overall 9 months 2012 post: USA 9 months 2012: Discover the Top 277 All-models ranking!
Full September 2012 Top 44 Ranking Table below.