Lithuania August 2012: Fiat 500 and Peugeot 208 on top
Fiat 500 Abarth
* See the Top 3 best-selling models and brands by clicking on the title! Thanks to Voyteck *
Very rare appearance of Lithuania on BSCB! Over the first 8 months of 2012, 9,210 new cars found a buyer in the country, down 7% on 2011. August is down a more worrying 15% year-on-year to 1,072 registrations. Model-wise, in August the Fiat 500 is the most popular model in Lithuania with 55 sales and 5.1% share...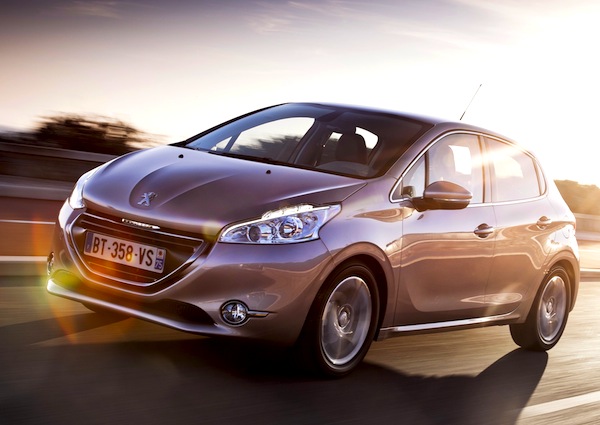 Peugeot 208
... followed by the Peugeot 208 at its highest in the world outside of France with 48 units and 4.5% and the Opel Astra at 40 sales and 3.7%. Brand-wise, Volkswagen dominates with close to 15% market share, ahead of Toyota at 10.4% and Fiat & Skoda both at 7.6%.
Previous post: Lithuania Full Year 2011: Nissan Qashqai in pole position
Full August 2012 Top 3 models and brands Ranking Tables below.