Sweden July 2012: Kia Cee'd and Volvo V40 up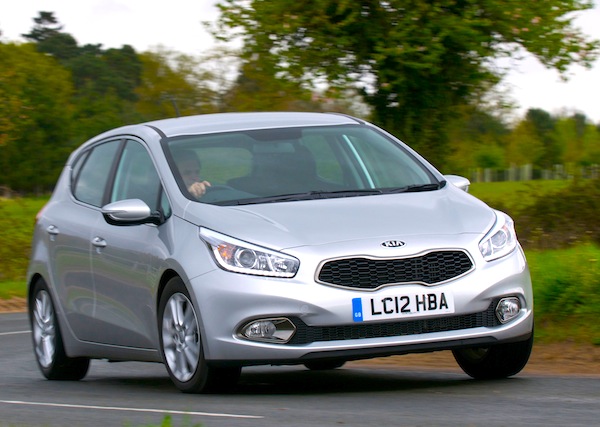 Kia Cee'd
* See the Top 50 best-selling models by clicking on the title! *
Yes, the new month is already here and as always Sweden is the first country off the rank with new car sales figures for July already available. The market is down 8% year-on-year this month to 18,076 registrations, bringing the year-to-date total to 160,709 units, down 9% on 2011. The Top two most successful models stay unchanged: the Volvo V70 is on top once again with 1,134 sales and 6.3%, just above the VW Passat at 1,038 units and 5.7%. The Kia Cee'd impresses and manages to climb onto the Swedish podium with an excellent 751 sales and 4.2% share thanks to the new model...
Volvo V40
Further down, notice the Nissan Qashqai up 9 spots on June to a shiny 7th place, the Volvo XC70 new generation up 12 to #12, the Peugeot 208 up 36 to #15, the Subaru XV up to a best-ever 31st place and the Toyota Prius up to #33 thanks to the V and c versions now available in the country. Finally, for its second month in the Swedish ranking, the all-new Volvo V40 gains 85 spots to break into the monthly Top 50 for the first time at #36 with 146 sales and 0.8% share. It is now #127 year-to-date at 181 units and 0.1%.
Previous month: Sweden June 2012: Volvo V40 makes its first appearance
One year ago: Sweden July 2011: Volvo V60 back to #3 but cannibalises sales
Full July 2012 Top 50 Ranking Table below.