India June 2012: Hyundai i20 and Toyota Innova at their best
Hyundai i20
* See the Top 50 best-selling models by clicking on the title! *
New car sales in India are up 10% year-on-year in June to 197,783 registrations, bringing the year-to-date total to 1,414,027 units, up 12% on 2011. After a couple of crazy months, the models ranking kind of returns to a more normal structure in June. The Maruti Alto is back to being the clear best-seller with 21,645 sales and 10.9% but down 7% year-on-year, followed by the Maruti Swift at 15,682 units and 7.9% (+66% year-on-year) and the Maruti DZire at 13,741 sales and 6.9% (+453% year-on-year!). The Maruti Wagon R is up 5 spots on May to return to its traditional 4th place at 5% market share. It's below that things get heated...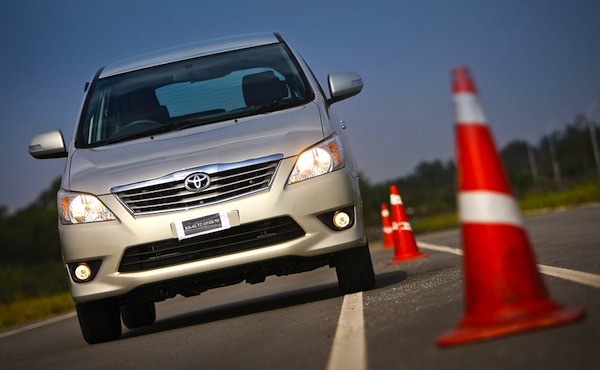 Toyota Innova
The Mahindra Bolero is down one rank on last month but beats its record market share at 4.8% thanks to 9,514 sales, thanks to its facelift the Hyundai i20 stays at a best-ever 6th position but beats both volume and share records at 7,676 and 3.9%, while the Toyota Innova is perhaps the most impressive of all three, up 5 spots on May to break into the Indian Top 10 for the very first time at #7 with 6,785 units and a record 3.4% share. The Innova has now beaten its market share record every month for the last 3 months. Toyota tried to crack India with the Etios, it may well end up doing so with the Innova...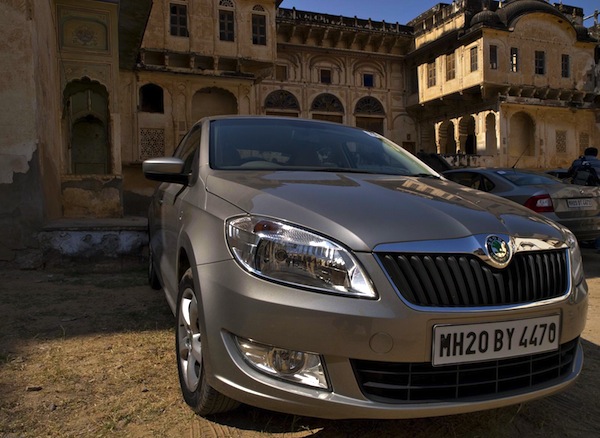 Skoda Rapid. Picture: Team-bhp
Just outside the Top 10, the Hyudnai Verna hist its best position at #11 and best share at 3%. The Tata Nano was up to a best-ever 5th place last month but is now down to #12, its first time below #10 since last November... The Maruti Ertiga takes a break, down 3 spots to #14, whereas the Mahindra XUV500 continues to beat its own records month after month, now reaching a best-ever #21 and 1.7% share. The Skoda Rapid takes off: it is up 8 ranks on last month to a best-ever #22 with a record 3,246 sales and 1.6% share, above its twin the VW Vento for the first time.
Previous month: India May 2012: Maruti Swift and DZire break market share records
One year ago: India June 2011: Toyota Etios breaks into Top 10
Full June 2012 Top 50 Ranking Table below.