Kuwait May 2012: Toyota Prado up to 16.8%, Dodge Charger #7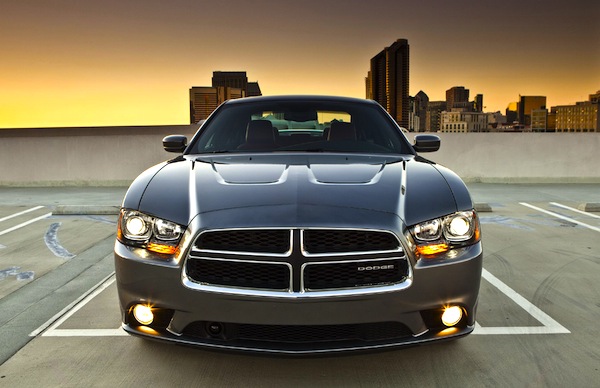 Dodge Charger
* See the Top 100 best-selling models by clicking on the title! Many thanks to Ldman *
Kuwaiti new car sales are up 35% year-on-year in May to 12,108 registrations, bringing the year-to-date total to 57,505 units, up 20% on 2011. After a weak month of March, the Toyota Prado reaffirms its total domination of the models ranking in Kuwait, grabbing 11.1% of the market in April and an astounding 16.8% in May thanks to 2,038 sales. The Prado is in pole position in the 2012 year-to-date ranking with 5,471 units and 9.5%, nearly double its Full Year 2011 market share (5.1%) which was already enough to place it #1...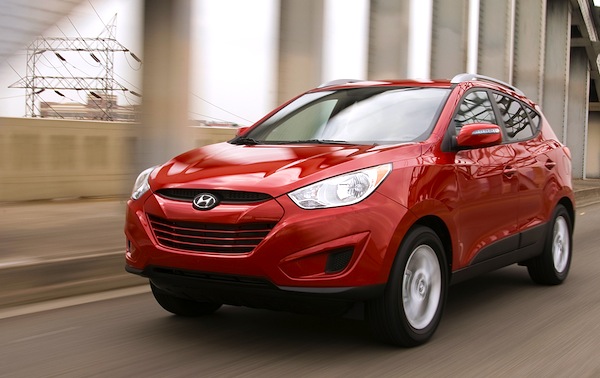 Hyundai Tucson
The Top 4 models are unchanged on April: the Toyota Hilux ranks #2 with 558 sales and 4.6%, followed by the Toyota Land Cruiser at 432 units and 3.6% and the Toyota Camry with 374 sales and 3.1%. The Hyundai Tucson is up 5 spots to #5 with 283 units and 2.3% and now ranks #11 year-to-date vs. #20 in 2011. The Dodge Charger delivers an exceptional month: selling 246 units for a 2% market share it reaches the 7th place overall which should be its highest ranking anywhere in the world... It is #18 year-to-date vs. #27 in 2011.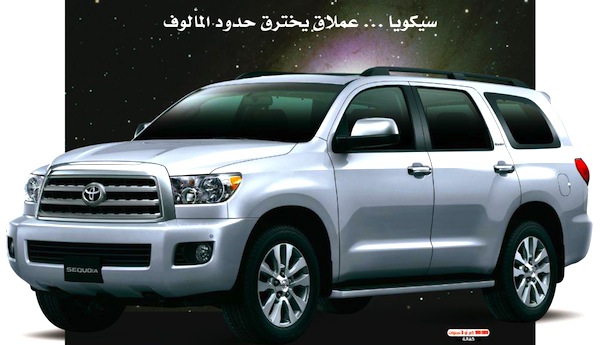 Toyota Sequoia
Other great performers this month in Kuwait include the Hyundai Elantra up 66 spots to #9, the Chevrolet Malibu up 84 to #12, the Chevrolet Caprice up 15 to #14, the Mitsubishi L200 up 27 to #22, while the Hyundai Azera (#20 in April, #26 this month) and Toyota Sequoia (#18 last month, #33 in May) lodge another solid month.
Previous post: Kuwait March 2012: Nissan D22 up to #1, Toyota Prado leads YTD
Previous year: Kuwait Full Year 2011: Toyota Prado passes Hilux to become #1
Full May 2012 Top 100 Ranking Table below.