New Zealand June 2011: Toyota Hilux & Nissan Navara dominate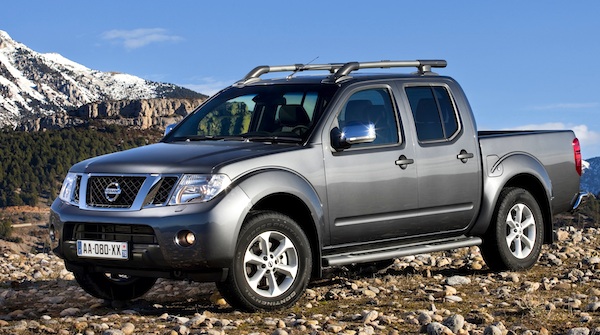 Nissan Navara
Still impacted by stock shortages due to the Japan earthquake, new car sales in New Zealand are down 4% year-on-year in June at 7,652 registrations. Boosted by a very successful Fieldays, the 'largest agricultural event in the Southern Hemisphere', the podium is monopolised by pick-ups, or 'utes' as they are called in this part of the world...
The Toyota Hilux is the best-seller in the country for the 2nd month in a row with 500 sales and a very strong 6.5% market share, followed again by the Nissan Navara at 319 units and 4.2%. The Ford Ranger rounds up the podium at 217 sales and 2.8%. The Holden Commodore is the best-selling passenger car at #4 and 201 units. Hyundai manages to become the best-selling passenger car brand this month with 11.3% of the market, followed by Toyota and Holden.
Previous month: see the May 2011 New Zealand post here.
Full June 2011 Top 6 Ranking Table below.