Iceland 2009: Suzuki Swift and Subaru Legacy top dismal market
Suzuki Swift
* See the Top 60 best-selling models by clicking on the title! *
2009 is 'annus horribilus' for car sales in Iceland, the market contracting by 89% year-on-year at its worst around mid-year, finishing at -76% and 2,570 registrations... In this context and for the first time in at least a decade, the best-selling model in the country is not a Toyota! The Suzuki Swift holds the pole position in Iceland in 2009 thanks to sales up a bewildering 41%, however with 151 units sold it is the weakest figure for a #1 in a long while...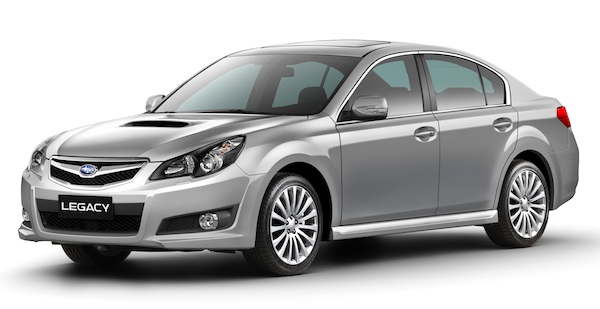 Subaru Legacy
The Subaru Legacy manages to lose 'only' 46% at 137 units and jumps up to #2, ahead of the Suzuki Vitara at #3 with 115 sales (-40%) and the Toyota Land Cruiser 120/150 at #4 and 101 units (-79%!). The Honda CR-V (-54%), Toyota Yaris (-87%), Auris (-78%), and Subaru Forester (-62%) follow while the Isuzu D-Max is up 20 spots to #9 thanks to a loss of 'just' 45% and the Nissan Patrol brilliantly breaks into the Icelandic Top 10, up 30 ranks to #10 at -32% only.
Previous year: Iceland 2008: Toyota Yaris and Land Cruiser head-to-head
Next post: Iceland January-July 2010: VW Polo in pole position
Full Year 2009 Top 60 Ranking Table below.