Japan 1999: Toyota Corolla and Vitz in the lead
Toyota Vitz
* See the Top 30 best-selling models by clicking on the title! *
No surprise in pole position: the Toyota Corolla is still the favourite passenger car in Japan, but with 160,677 sales it is down 18% on 1998 and just 4,000 units above the all-new Toyota Vitz, launched in January and finishing its first year in market with an outstanding 156,646 sales. The Vitz was even #1 in April with 12,389 units vs. 11,640 for the Corolla and in July with 18,046 vs. 16,102...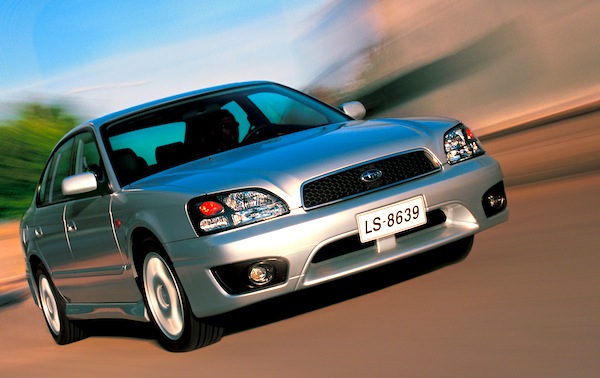 Subaru Legacy
In spite of a 3% decline over 1998, the Honda StepWGN is up 3 spots to #3 with 90,495 sales, ahead of the Toyota Crown, up 4 ranks and 18% to 87,253 units and the Mazda Demio down 2 spots and 17% to 84,840 sales. The Nissan Cube is down 4 ranks to #6, the Toyota Mark II is stable at #7 while the Subaru Legacy is up 5 spots to #8 with 70,181 units, the last time a Subaru finishes the year within the Japanese Top 10.
You can check out each and every monthly Top 30 for 1999 here.
Previous year: Japan 1998: Toyota Corolla, Nissan Cube and Suzuki Wagon R favourites
Next year: Japan 2000: Toyota Vitz threatens Toyota Corolla for pole position
Full Year 1999 Top 30 Ranking Table below.