Norway 1956: VW Beetle and Pobeda dominate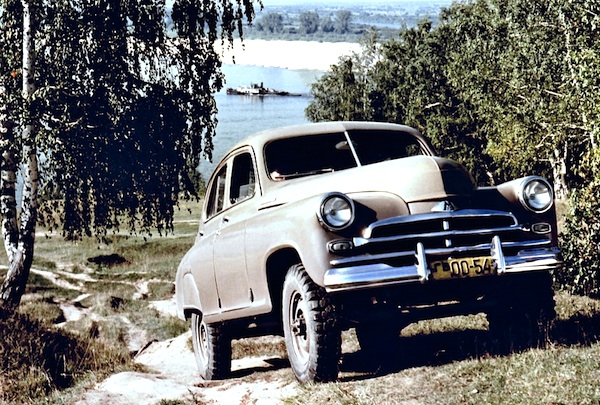 Pobeda (4wd model aka GAZ M-71)
* See the Top 10 best-selling models by clicking on the title! Many thanks to Rene *
This is the oldest official models ranking I can share with you about Norway. 10,782 vehicles were sold in 1956 in Norway and at that time the VW Beetle was in pole position with 1,518 sales and 14.1% share. I bet you didn't know the #2 model until now: it is the Pobeda, in fact a GAZ M20-Pobeda sold simply as the "Pobeda" (meaning Victory in Russian). It sells 1,369 units in Norway in 1956 for a huge 12.7% market share...
IFA F8. Picture by Ralf Christian Kunkel, all rights reserved.
Rounding up the podium with 1,143 sales and 10.6% is IFA. Here too a little known brand, Industrieverband Fahrzeugbau, producing pre-war designs in Zwickau, East Germany. 1956 was the last year the IFA brand was used and two models were sold: the F8 which became the Zwickau P70 and the F9 which was rebranded Wartburg and saw its production shift to Eisenach. Skoda and Moskwich complete the Top 5.
Next post: Norway 1957-1958: Volvo 444/544 takes the lead
Full Year 1956 Top 10 Ranking Table below.